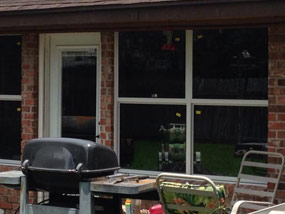 Insulated Glass units (commonly called Thermopanes) are found in residential and commercial applications all over the Midwest.
These IG units can fail over time and become foggy or hold moisture in-between the glass. When this occurs the IG unit needs to be replaced.
Contact us to schedule a free estimate or consultation today.